About me
---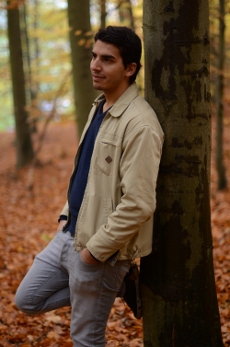 I was born in 1986 in Córdoba (Spain) but 2 years after we moved to a small city called Jaén. I have studied for 6 months at the University of Ústí Nad Labem (Czech Republic) and afterwards I have finished Computer Engineering at Universidad de Jaén.
For a longer while I have been working at a young start-up named Geomobile, where I have been responsible for web developing and mobile applications, but I have got to say that web development is definitely my main area of expertise. What is not less significant, I was responsible of managing all the GNU/Linux servers they had.
Currently I am working in a fast growing startup based in Berlin called Delivery Hero (Lieferheld in Germany). There I develop in Python and JS using the latest technologies, which let me deliver high quality and escalable software.
What is certainly worth saying, I am a big fan of Free Software, hence I have been cooperating with:
Apart from computer technology whatsover I am interested in DJing (mainly electronic and alternative), riding my bike and photography. Nevertheless, my greatest dream is to travel all over this beautiful world to discover new amazing places and to meet new, outstanding people. This is me.
Github:
Email: